Travel and medical assistance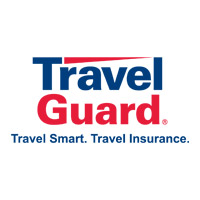 Travel Assistance and Emergency Medical Assistance are available through Travel Guard when you are traveling over 100 miles away from home and you are faced with a serious injury or illness, or a travel-related emergency such as lost luggage, passport or wallet; flight rebooking, or pre-trip travel advice on required inoculations.
Emergency Travel Services
Flight Rebooking
Passport & Travel Document Replacement
Emergency Cash Transfer
Embassy or Consulate Referral
Emergency Message Relay
Security and Evacuation Assistance
**Non-emergency travel booking fees include: $35 per person for domestic tickets, $55 per person for international tickets, $35 per person for tours and cruises, $20 per hotel booked, and $20 per rental car booked.
Limitations & Exclusions:
Travel Guard provides traveler assistance through coordination, negotiation and consultation using an extensive network of worldwide partners. Expenses for goods and services provided by third parties are the responsibility of the traveler.
TGTA - 7/26/17